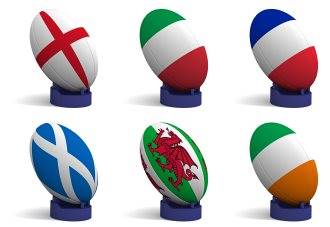 Italy v Scotland 2022 Six Nations Rugby Packages to Rome
The Guinness 6 Nations Rugby Tournament is highlight of the sporting calendar and watching a match live is surely an essential treat for any rugby fan, when you can cheer on your team and enjoy the vibrant atmosphere of the stadium.
Thanks to its friendly atmosphere and the stadium's unrivalled city surroundings, 6 Nations away games at Rome's Stadio Olimpico in Italy are always popular fixtures as a rugby trip to Rome to support Scotland during the 6 Nations gives you a chance to not only enjoy the thrilling sporting action on the pitch, but also take in the Eternal City of Rome in all its glory. With over 2000 years of history and more sights than any other city in the world, it is no wonder that rugby fans come in their thousands to watch Italy v Scotland live in Rome.